Angeline: A Leading-Edge Community for a Better Life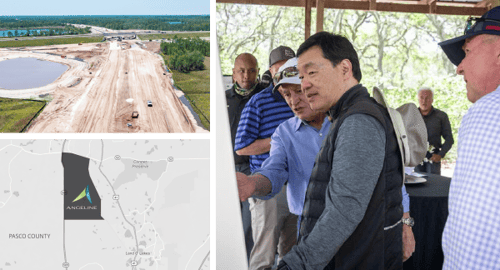 The visionary team at MetroPlaces has partnered with Lennar and other award-winning homebuilders, Moffitt Cancer Center, and Pasco County to create Angeline, a groundbreaking 6,200+ acre mixed-use, master planned community that will completely transform Pasco County, Florida. Envisioned as a life sciences destination for the world, Angeline is destined to be one of west-central Florida's most innovative, healthy and sustainable places to call home.
A Game-Changer for Global Medicine
Moffitt plans to create a 775-acre research and corporate innovation district—an area larger than downtown Tampa. In a recent press release, MetroPlaces and Moffitt shared initial plans, which include a hospital, research and development space, office, manufacturing, laboratories, pharmacies, educational facility/university, hotel, and commercial space. The multiyear, multiphase project will span 24 million square feet and is expected to create 14,500 jobs. Moffitt's new research campus will be a game-changer in the medical world, envisioned as a new global destination to live, work and cure cancer.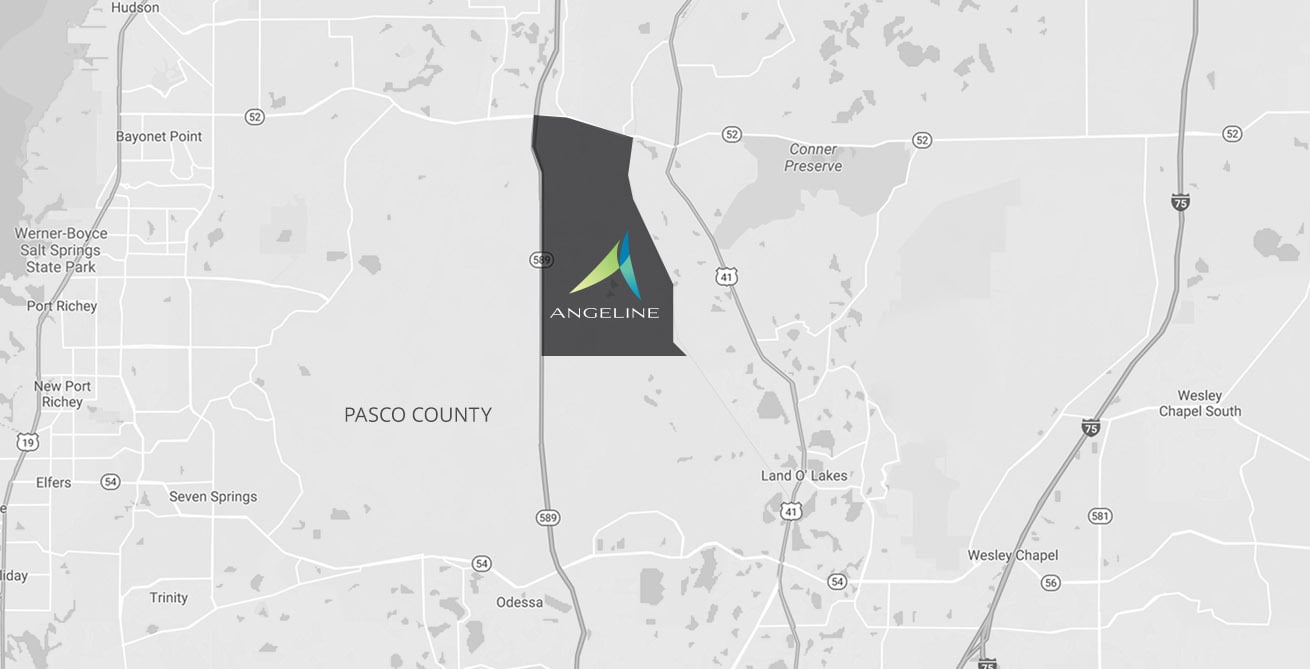 Once developed, Angeline will offer residents a thoughtfully-planned blend of greenspace, trails, and a village center with retail and dining.
After a recent visit to the Angeline project site, Dr. Patrick Hwu, CEO of Moffitt Cancer Center, said "touring the Pasco campus for the first time only solidified how incredible this endeavor will be. We foresee a first-of-its-kind campus with patient care, research, biotech, wellness, digital innovation and ultimately cures."
Designed for Living Well
Angeline will be another shining example of MetroPlaces' innovation and forward-thinking approach to development. The wellness-focused community will have trails and recreation areas to benefit those who live and work on campus, as well as cancer patients and survivors. The development will include homes for 30,000 new residents, from Lennar and other leading homebuilders. The community will also be built with a digital infrastructure to provide high-speed connectivity indoors and outdoors.
"We are proud to partner with Moffitt and Lennar on this forward-thinking project," said John Ryan of MetroPlaces. "At MetroPlaces, we are known for creating healthy places for residents to live and work and being aligned with Moffitt is a great fit in this regard."
 Next-Generation Amenities
A trail network spanning up to 100 miles is envisioned as the backbone of the community, connecting residents to nature and providing safe, multi-modal routes to schools, restaurants and entertainment all within the community. Other planned amenities include a 150+ acre County Park, a Crystal Lagoon and beach, a village center with restaurants and retail, and over 3,600 acres of pristine, undeveloped green space. Planned infrastructure improvements will give Angeline easy access to major roadways: a new Ridge Road extension from the Suncoast Parkway will include access ramps to/from the Parkway.
When complete, Angeline will be a one-of-its-kind community that will propel Pasco County into the global spotlight as a destination for medical innovation and next-generation living.