Angeline to Bring Tampa Bay its First Community Farm
A City in the Making
Angeline
Health
New Construction
New Homes
Press Releases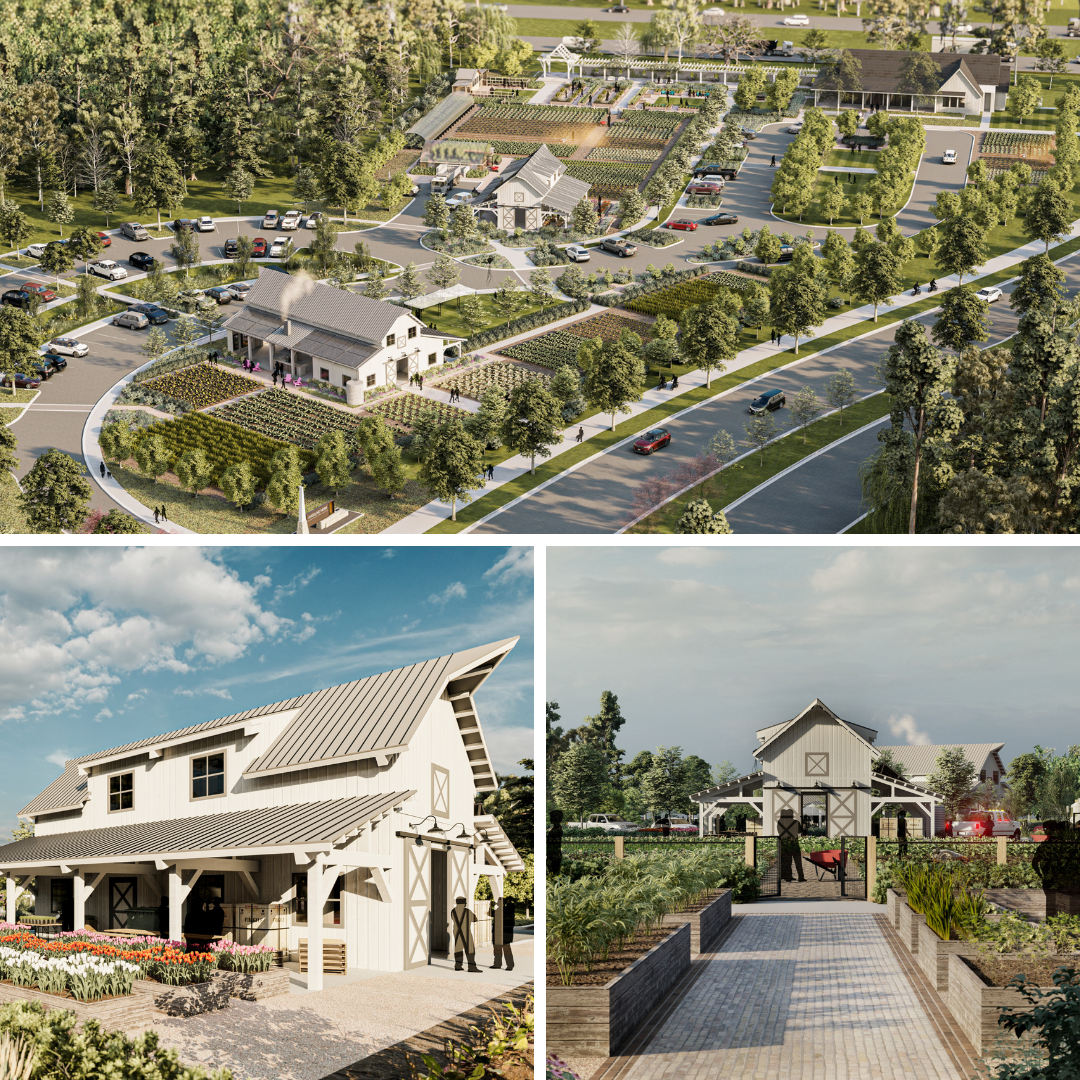 MetroPlaces' newest community of Angeline stands out for its focus on innovation, nature, and health, highlighted by the recent announcement of the upcoming Angeline Farm, the first residential farm amenity in the Tampa Bay area.
Located in Pasco County, the Angeline Farm will provide fresh seasonal produce for purchase as well as educational opportunities for residents and visitors alike.  Metro has engaged agricultural consulting and management company Agmenity to design, build and maintain the 2.5-acre farm, which will be located next to the Angeline Farmhouse welcome center and café. The farm will offer access to fresh produce and a unique community experience for residents and serve as a gathering place for the larger community.  The farm also will keep a flock of 15 to 20 laying hens that will have the potential to lay up to 40 dozen eggs per month.
The Angeline Farm will offer more than just fresh produce – it will be a place where people can learn about sustainable agriculture, interact with crops and animals, participate in educational programs and events, volunteer their time to help maintain the farm and get involved in general community activities. It's a great way for residents to connect with each other while also learning more about how healthy food is produced.
The residential community is starting to take shape, with active adult homes and townhomes for sale by Lennar. D.R. Horton will also offer townhome sales beginning this summer, and more single-family homes will be available in coming years.
With MetroPlaces beginning planting this summer and expecting its first harvest in the fall, look for future opportunities to get involved with Angeline Farm. So put down roots in Angeline and join us as we grow and create meaningful connections over quality food. See you at the Farm!