Angeline's October Farmers Market
Angeline
General
Lagoon
New Construction
New Homes
Streetleaf
Technology
ULTRAFi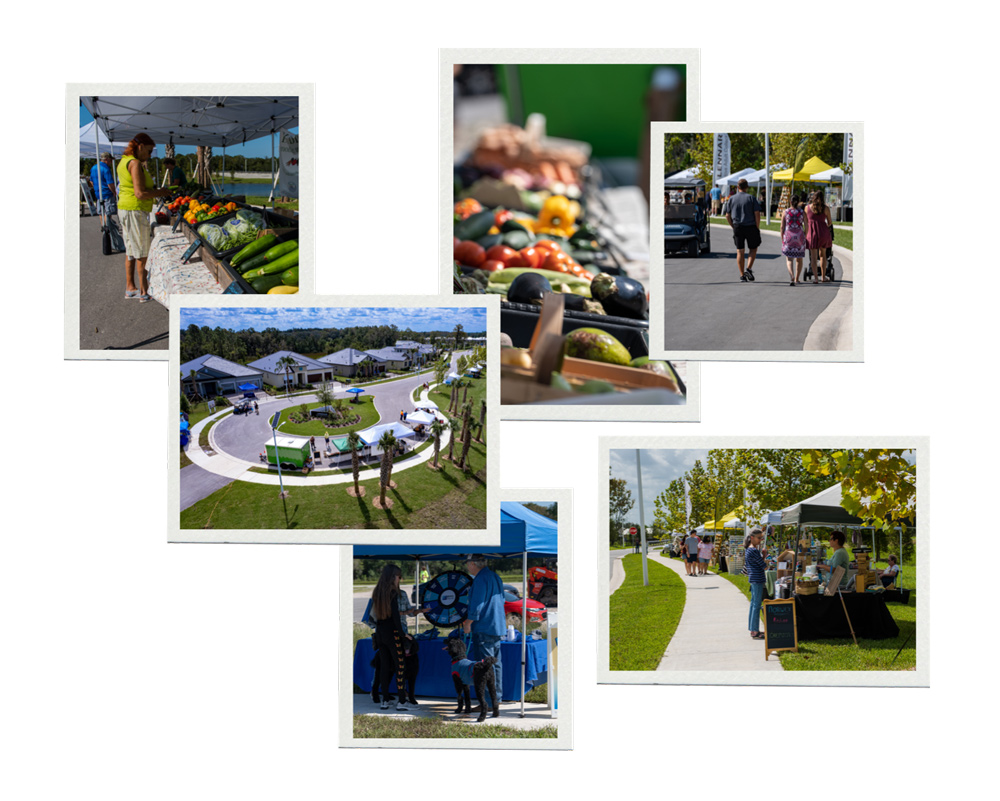 Pictured is our first farmers market at Angeline in September. Many local vendors pictured will be at our upcoming October market.
Angeline is kicking off the holiday season with our October Farmers Market from 10 a.m. to 2 p.m. on Saturday, October 29 at Lennar's Active Adult neighborhood, which is located at 11342 Flora Crew Court, Land O' Lakes, FL 34638. Families, friends, and community members are invited to come dressed in costumes (if you so choose) and participate in the fun of the season!
This community event will feature fresh local produce and fun activities for the whole family. From community vendors and live music to a Trunk or Treat for the kids and a pumpkin patch for those perfect fall photos, everything you need to celebrate the season will be here.
Attendees can also visit Lennar's newly furnished model homes, part of the Lennar Active Adult Collection at Angeline.
The Trunk or Treat will be the most notable activity for the children. All vendors will have candy and treats for kids in and out of costume. Children can dress up as their favorite characters and trick or treat at each booth!
Take pictures in the Pumpkin Patch with your family and friends and post them on Instagram. (Tag #Metroplaces and #Angeline for a chance to be featured in our next farmers market post.)
Live Music by Isaiah Bunda, a community favorite and Metro Farmers Market staple. You can find Bunda around the market by listening for his guitar and upbeat jazz playlist.
Lennar Model Homes from the homebuilder's Active Adult Collection at Angeline will be open for viewing during the farmers market. Lennar homes feature a wide range of top-notch amenities and access to exclusive benefits like their own multi-million-dollar clubhouse. There are 10 model homes open onsite featuring 10 distinct floorplans in three distinctive collections: Villas, the Estates, and the Executives.
Local Produce and Vendors include community must-haves from local food trucks and fresh produce to handmade crafts and gifts. There will be something for everyone. Last month's favorites included Aunti Ali's Treasure Chest, which makes beautiful handmade decor pieces, and Monique's Soul Food Café food truck with tasty sandwiches and macaroni salads.
The event is free and open to the public. For any questions or if you're looking to be a vendor, please contact hello@metroplaces.com.
Location: Angeline – 11342 Flora Crew Court Land O'Lakes, FL
Date: Saturday, October 29
Time: 10 a.m. to 2 p.m.