Buy a New Home, Get an EV Cart
A City in the Making
Angeline
Epperson
General
Lagoon
Lagoon Life
Mirada
New Construction
New Homes
Schools
Southshore Bay
Streetleaf
Technology
ULTRAFi
People who live in MetroPlaces communities don't just buy a new home, they become part of a unique community and lifestyle. From weekend trips to the huge community Lagoon to carting the kids to and from playdates to meetings with two- and four-legged friends at the dog park, MetroPlaces residents are frequently found rolling along miles of paved pathways in their Electric Vehicle (EV) carts, going from one activity to the next.
In fact, many residents at MetroPlaces communities often leave their cars in the garage and use their more environmentally friendly EV carts to get around. Thanks to thoughtfully curated community design, including Streetleaf solar streetlights and attentive community management, residents can easily live their lives throughout the community. Some even take advantage of the ULTRAFi high-speed internet at favorite neighborhood spots to work outside their homes!
From September 15 through October 23, up to 100 new homebuyers in the MetroPlaces communities of Angeline, Epperson, Mirada and Southshore Bay will have the chance to join this MetroPlaces lifestyle and ride in style with a new ICON i40L EV Cart from Davis Islands Electric Vehicles. (The vehicles are Caribbean Blue, to match the Lagoons!) Simply by purchasing a new home from participating builders, they will get the ultimate housewarming gift from MetroPlaces.
If you're considering a new home this fall, plan to visit between September 15 to October 23. Those who visit model homes of participating builders in the four MetroPlaces communities can also enter a cash sweepstakes with eight chances to win up to $10,000. Just be sure to register at any of the participating model homes when you arrive.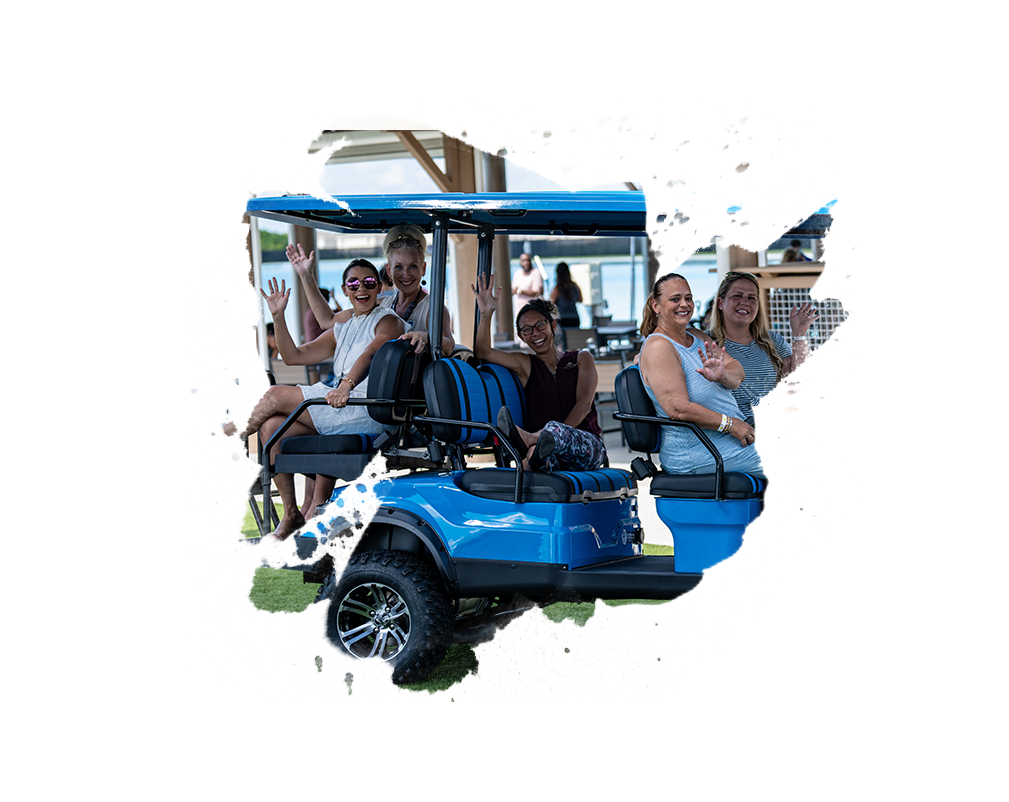 Legal Requirements:
The Waves N' Wheels promotions are sponsored by the Tampa Bay-area MetroPlaces communities of Angeline, Epperson, Mirada and Southshore Bay. CASH SWEEPSTAKES: Potential winners must register in the model homes during the Promotion Period (September 15-October 23) and be validated by the Sponsors' representative during the Promotion Period. One entry per model home and per household. Winners will be selected and their prizes determined by random drawing and notified on 11/5/22. NO PURCHASE NECESSARY TO ENTER. Entrants must be US Citizens and ages 21 and up., No more than one winner per household. Additional restrictions apply. EV CART GIVEAWAY: Up to 100 carts will be available for contracted new home sales with participating builders during the Promotion Period (September 15-October 23). Limit of one cart per customer. Recipients must be at least 21 years of age. Additional restrictions apply.