Field and Fork: September 2023
Angeline Farm
Field & Fork
Farm Update: Ready, Set, Time to Get Dirty!
Right now, you might not see much more than dirt at the Farm, but you can't build something without good foundational elements. Work is underway with the most important aspect of successful farming – the establishment of a reliable and efficient irrigation system.
The conclusive stage of groundwork is the grading process, which is already in progress. The grading process is a critical step to prepare the land for planting of the crops.
Planting The Seed
We're all eager to see what Alex has in store for the inaugural planting. While underway with the meticulous planning phase, she envisions a vibrant array of cucumbers, beans, and a blend of herbs taking root.
The strategic planning process involves discerning the optimal crops that will flourish in our Florida climate, selecting the ideal quantities of each crop and carefully selecting produce that will thrive in the upcoming season.
With her dedication to sustainable agricultural practices, Alex will be implementing cover cropping techniques prior to planting.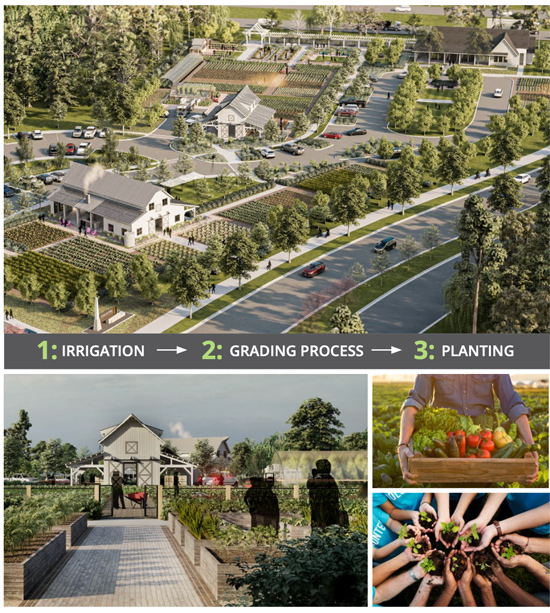 Did You Know: "Cover Cropping" is a Must?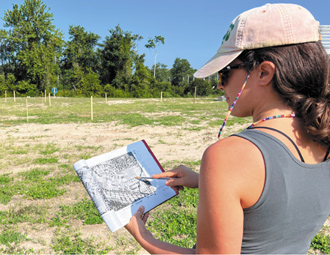 Before planting the crops, cover cropping needs to take place. This is a technique used to enhance the quality of the soil. Essentially, cover crops are plants that are planted before the main crops for the purpose of covering the soil to keep it rich and robust. It also suppresses nearby weeds, while overall sustaining a healthier ecosystem.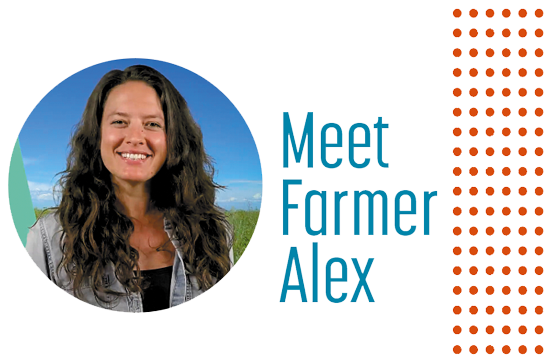 Angeline is excited to be the home of the first community Farm in the Tampa area! Bringing this Farm to life is lead Farm Educator, Alex Serrao. Alex has spent several years working in the farming industry all over the country and is excited  to bring her expertise working in livestock and vegetable growing to Angeline. Alex works for Agmenity, a Texas based farming company that focuses on small scale sustainable farms as an agricultural amenity for various communities and settings.
Resident Events: Take Flight at Angeline!
Birding & Brunch was the first resident event held at the Angeline Farm in August – and it was a successful day of Agmenity experts educating the residents about the local wildlife and nature preserves on the Angeline property. This was just the beginning of many more resident events planned for the community.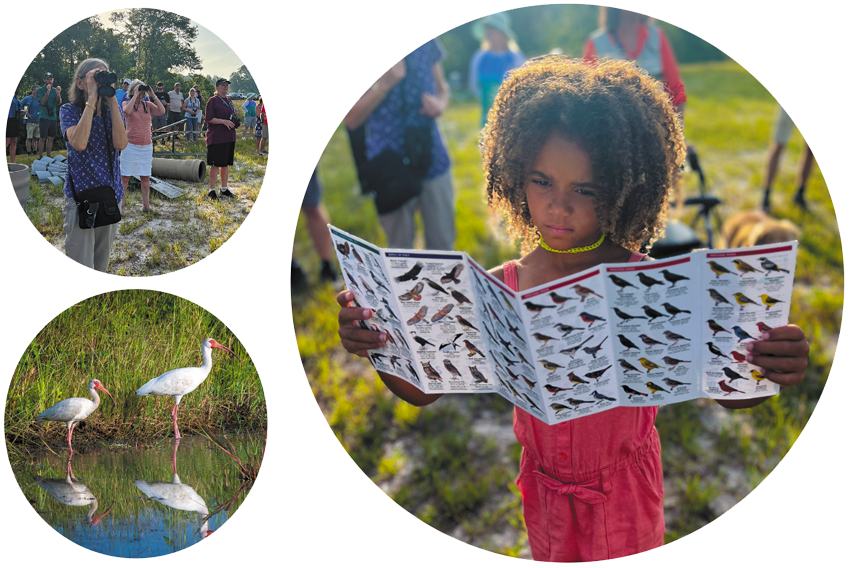 Want to read this issue or save it for later?