New resident activities take flight at Angeline
A City in the Making
Angeline
General
New Construction
New Homes
From birding to miles of trails and a community farm, there will be plenty to do at Angeline.
Whether you're looking to come face to face with local wildlife, stay active outdoors, or nourish your body with locally grown food and produce, Angeline is shaping up as an exciting place to be.
Located in Pasco County, FL, the community has bird-watching events through acres of nature preserve land along with miles of natural trails. The great outdoors of Pasco County is easily accessible to residents of Angeline, and the community often has events and comes together to connect with nature.
Community events now include residential birdwatching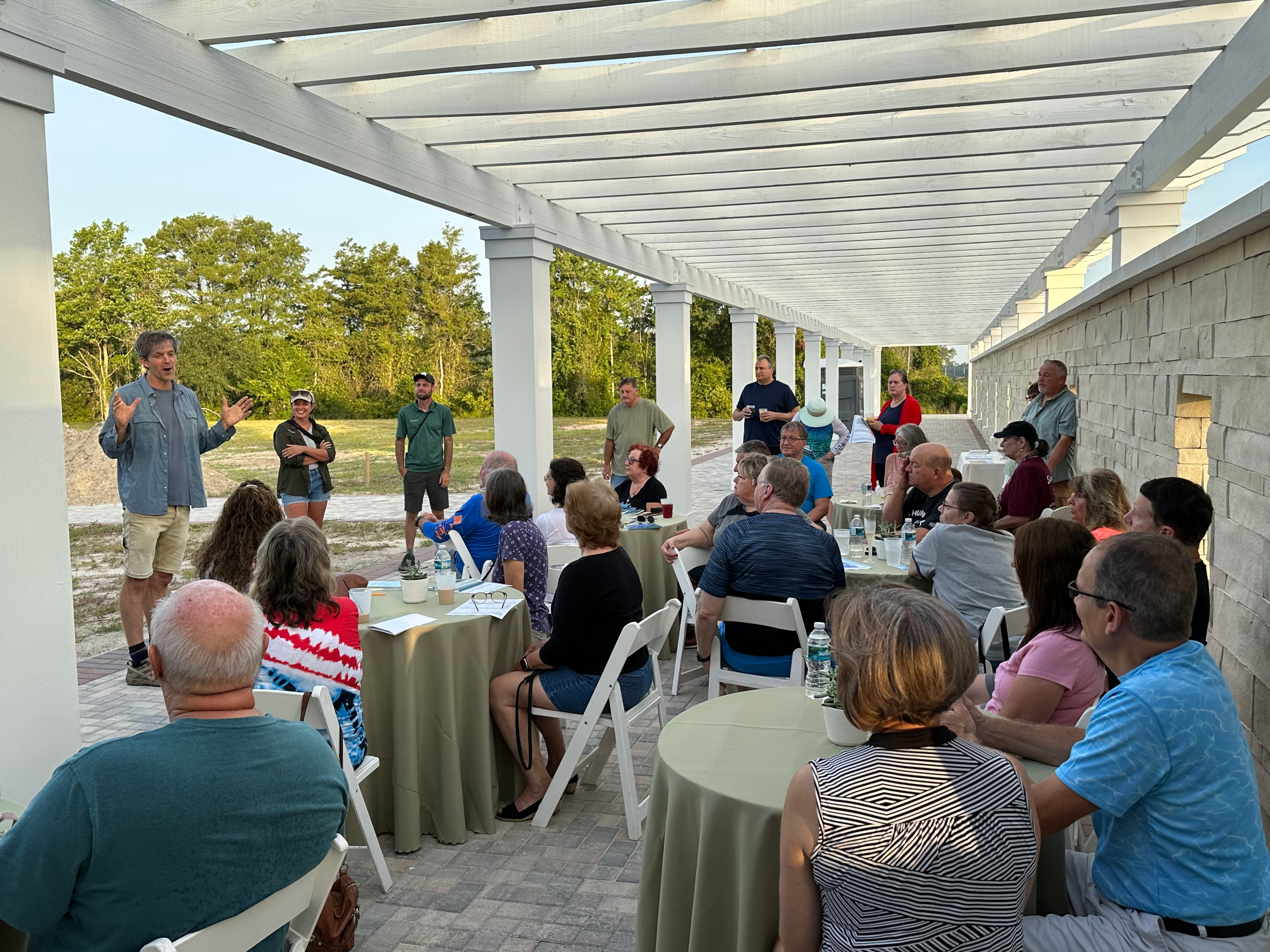 The team from Agmenity, Angeline Farm's management and consulting entity, spoke at Angeline's first birding event about Farm planning and updates as well as bird-watching tips.
A hobby for anywhere, anytime, and for all ages has become part of the community activities at Angeline – birding. The community comes together to explore the outdoors and search for birds and other fauna of all types.
There are hundreds of bird species in Pasco County, from Black-bellied Whistling Ducks to Downy Woodpeckers to Great Blue Herons, so you're bound to discover a bird you have never seen before.
You may think a suburban neighborhood isn't the ideal location to identify birds, but birding is a popular activity here in Pasco County. The region is full of birds, many unique to the South.
Visitors and residents will likely come across birds near the lakes and in trees. It's a fun time for the whole family to try and identify new species. Many make a game of it and have fun using online sources like this website to identify what they find.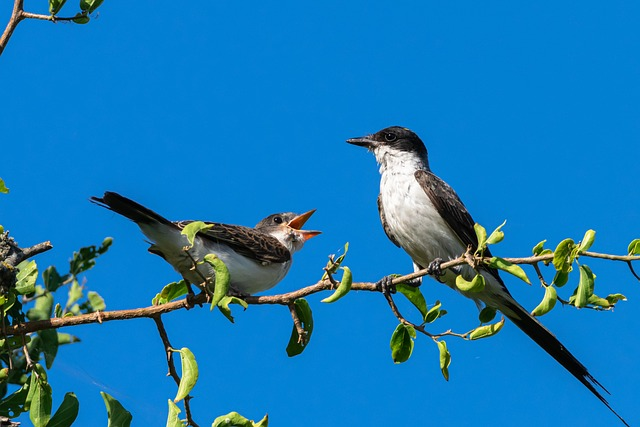 The Eastern Kingbird is one of the many beautiful birds you may see at an Angeline birding event.
If you're ready to explore the area but don't know where to start, you can always join and participate in one of our organized bird-watching groups. Keep an eye out on our site for locations of upcoming events.
Community access to miles of trails and a nature preserve
The community has access to miles of outdoor trails great for biking, hiking, walking, and running. Residents spend hours on the outdoor trails with friends and family, exploring and looking for local wildlife from sunrise to sunset.
Lucky residents may also encounter white-tailed deer, nine-banded armadillos, or even wild turkey! Make sure to investigate the many lakes and wetland preserves or look up into the ubiquitous tree canopies.
Community members have access to over 3,600 acres of natural, preserved green space, and future plans include the creation of a network that connects Angeline to hundreds of miles of trails in the area's regional park and trail system, as well as other area attractions and points of interest. The trails will include a wide variety of loops and surfaces designed to provide multi-modal routes to the community.
Produce grown at the community Farm available for residents
The Farm at Angeline will have numerous crops annually, a barn, an events pavilion, and an interactive map in the welcome center to view full details about the community. All this is designed to bring the community together.
The Farm at Angeline will be a resource for community members and for locals throughout Pasco County and is designed to bring fresh, local produce to the community and create a true farm-to-table experience.
The Farm at Angeline will use sustainable farming practices to grow a variety of vegetables, fruits, herbs, and flowers, with crops changing seasonally. The Farm will also keep a flock of 15 to 20 laying hens that will have the potential to lay up to 40 dozen eggs a month.
Locally grown produce, eggs, and more from the Farm will be available at Angeline's Wild Thyme Cafe & Market located in the Farm House and Welcome Center, as well as seasonal farmers markets, where local families are welcome. There are also plans for nutritional classes and educational programming, all designed to help build, support, and celebrate a healthy lifestyle for residents.
Ready to visit and discover Angeline?
Whether you want to walk a trail to relax and decompress or visit the Wild Thyme Cafe & Market to enjoy the fruits of the Farm, Angeline has so much to offer. It's not just a place to be in the sun and connect with the outdoors — it will be a town center, with resources designed to bring people together. Check us out online to learn about all Angeline has to offer.
Join us on Instagram to stay in the know and share your Angeline adventures.